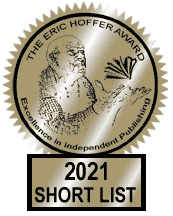 Red River Reunion
​
From the author of Gunslingers: A Story of the Old West comes a second novel about freedom and justice on the American Frontier and the Old West.
Red River Reunion is a classic Western Fiction novel set in 1877 that traces the lives of U.S. Deputy Marshal Luxton Danner and Texas Ranger Wes Payne during their latest Texas adventures, where they risk everything to defend the meek, uphold frontier law, and satisfy their pursuit of doing what no other men can.
Tragic circumstances, lawlessness, and villainy, mark life in the Old West as settlers and law enforcement band together to survive and thrive and create a safe and prosperous future for all. Fans of Layne's distinctive style will enjoy his rich characters and period details that bring the Old West back to life.
​
Named a 2021 Eric Hoffer Award Honorable Mention Historical Fiction category and a 2021 American Book Fest International Book Awards Finalist in Fiction: Western category, and a 2021 American Fiction Award Finalist Adventure: Historical and Western categories.
​
Book 2 in the series. A Luxton Danner Novel.
Feature film script now available for option or purchase.
"Having grown up a dedicated fan of Westerns, writing

Red River Reunion

was a natural progression for me.. The story flowed like one of the hundreds of western movies I'd watched over the years. The landscapes, characters, and dialogue came so inherently, that my writing swept me away like I hope it will my readers."
- John Layne
HONORABLE MENTION 2021 ERIC HOFFER AWARD - HISTORICAL FICTION
​
This is an epic story set in the old West. Set in a simpler time, the citizens of Red River have a Marshall and Texas Ranger keeping them safe from a world of outlaws. Layne's vivid writing draws a clear and believable picture of the time and place. He does an excellent job portraying the 19th century American West in a way that feels authentic. The story starts with an attention-grabbing opening and holds the reader's attention with a slew of believable characters, fast-paced action, and skillful writing—suspenseful and entertaining.